Call @0488 811 269 For Emergency Flood Water Damage Restoration Services In Melbourne
Flooding of water in a house mostly happens because of the leaking of pipes or roof. If this leakage is not controlled, it causes water to accumulate in the house. This accumulated water ruins the carpet present in the house. One should look for immediate help or the level of damage caused keeps on increasing over time. Flood Damage Restoration Melbourne provides the required help and service in such a crucial situation. Our team arrives at the affected place and starts their job as soon as they reach. The cleaning, drying, restoration of carpet done by our team is of top-notch quality. So no need to worry, if there is water flooding at your place, call us on the helpline number
0488 811 269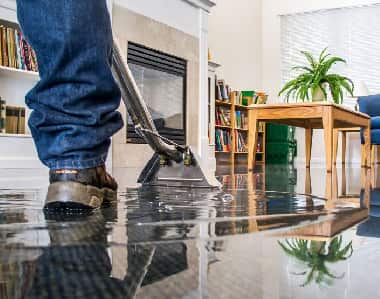 Flood Water Damage Restoration Is Easy With Experts
Experts are here, if you do not believe try us once. Your Water Damage Restoration can be perfect again.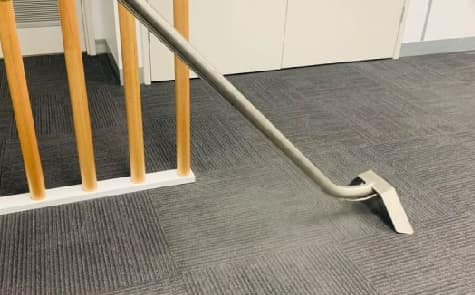 Same-Day Carpet Restoration Service Available in Melbourne
Flooding of water needs to be stopped as soon as it is noticed. Therefore, we provide our customers with same-day service within a few hours of the call.
Damage from water and floods can be mitigated, but only with the help of experts who understand the full scope of the problems that could arise. Our expertise in water damage restoration not only saves you from severe damage but is also likely to find hidden issues and fix them. You can do this by hiring our professional service to make sure your flooded home has been recovered. Our Same-Day Carpet Restoration Services typically involve water removal, drying, cleaning, and restoration techniques to help save the carpet and prevent further damage.
Emergency Wet Carpet Drying & Sanitization in Melbourne
It usually takes a lot of time, energy, and knowledge for a homeowner to deal with water-damaged carpets. However, with the help of professionals, your problems can be solved easily and quickly. With Flood Damage Restoration Melbourne, you can be stress-free as we offer expert emergency wet carpet drying services without any fuss. Apart from that, we also provide carpet sanitization services for your flooded carpets. Our staff is trained to deliver 100% guaranteed satisfaction along with quality workmanship. We can help you with effective and fast wet carpet drying and carpet sanitization in Melbourne.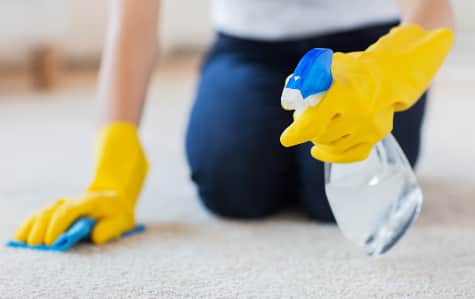 Flood Damage Restoration Process
Flood damage can occur due to many reasons. Out of which the most common reasons for flooding are sewage overflow, burst pipes, or natural floods. However, for all kinds of flood damage restoration needs, there is a common process that is followed. The common process for flood damage restoration is:
Assessment of the carpets and inspection
Quick and effective drying of the carpets
Steam cleaning of carpets for deep cleaning and removal of dirt
Scope of restoration and work that depends upon the condition of the carpet
Stain removal if there are any that occurred during the flooding
Water extraction or removal from the carpets
Carpet restretching although uncommon is important in case of carpet shrinkage
Mould control to prevent moulds from occurring in wet carpets
Removal of excess moisture from your carpets
Final restoration and report for any financial claims for the customer's insurance agreements
Benefits Of Hiring Flood Damage Restoration Melbourne
We at Flood Damage Restoration Melbourne focus on the complete restoration of the carpets. We also ensure a complete service guarantee for our customers. There are a number of benefits of hiring flood damage restoration service providers like us in Melbourne. The benefits of hiring us are as follows:
Any kind of flood damage restoration is provided
We are available 24/7 to solve all your flood damage restoration needs
All stains and spills are removed efficiently
The flood restoration services that we offer are all affordable
Quick and emergency services provided for flood damage emergencies
All our professionals are certified, trained as well as licensed

BOOKING
Two simple steps for booking is calling us on the given number or submitting the contact us form.

SCHEDULE
We will provide you with a schedule after you confirm your booking for the service.
FAQ's On Flood Damage Restoration Melbourne
How do you restore water damage?
There are five steps through which we restore your water-damaged property. These are:
– Identifying the source of water damage
– Cleaning and extracting all the standing water
– Dehumidification and removal of moisture
– Deep cleaning of property and sanitization
– Complete restoration and repair if necessary
What is the difference between water damage and flood damage?
Water damage is usually the damage caused due to plumbing leaks such as toilet leaks and pipe leaks. Whereas flood damage is the damage caused by natural disasters such as floods, hurricanes, etc.